This June, I've set a goal to get two Salesforce certifications. Got one down and another to go!
The Field Service Lightning certification I feel is one of the easier certifications among the rest that I have took so far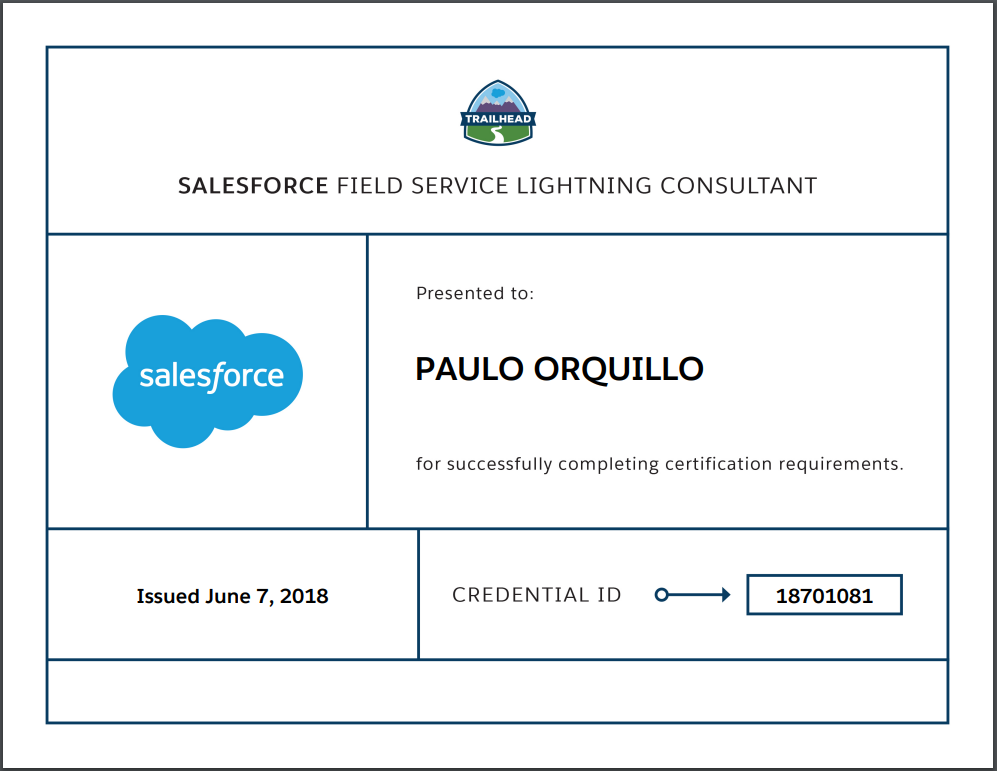 What helped tremendously on my learning was attending 2 day free training from Salesforce for Field Service Lightning. This quickly got me covering the core principles. While training was still fresh I prepared for the exam for a week. I already have an FSL org to play around so I went through the Trailhead Trailmix with constant checking  on the help documentation for some concepts I did not understand.
There are 60 question plus 5 extra, you are given 90 minutes to complete the exam. Prerequisite to the certification is being Service Cloud certified.